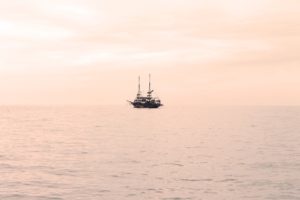 RELEASE OLD IDEAS IN THE FORM OF ACTIONS AND WELCOME NEW IDEAS AND POSSIBILITIES INTO YOUR LIFE!
I've heard from many people recently who expressed some kind of hesitation about taking action in their lives.  It might have been in the context of business, health, a relationship, or something else.  But if how you do one thing is how you do everything, then we can probably assume they aren't just holding back in that one area!
Looking around, we always seem to know what other people should do to get healthy/find love/go after that thing they've been talking about (maybe for years!), but we also recognise that it can be hard to take that step.  So many things can get in the way.
But if you want to get ahead in any area of life, then despite what else might be going on around you, you need to start by taking ACTION!
Today I wanted to share with you some thoughts on taking action on an IDEA (and there's a challenge at the end).
Read the full article in the Huffington Post:
http://www.huffingtonpost.com/entry/releasing-the-old-to-welcome-the-new_us_5790de54e4b0a86259d0d9a9#comments